Donating to Haven
Prison inmates can be released back into society with the prospects of finding somewhere suitable to live and the opportunity to find meaningful employment or training for such work, escaping the constant stigmatisation of their past and increasing the hope of living a life without recourse to crime.

Haven provides essential tools for the creation of a resettled life after prison, without crime, providing a cost-effective service and an investment in the future of the growing number of applicants who seek our support.

There are many ways you can support our work with prisoners:

Setting up a standing order donation – download the form here

Sending us a cheque or postal order, made payable to Haven Distribution, to the address at the top of the page. Alternatively, use your debit or credit card with PayPal:


Increasing the value of your current or future donations by completing a Gift Aid form and returning it to us – download the form here

Buying books, or our Haven book bags or T-shirts through our on-line shop

Buying anything from Amazon through this affiliate link to www.amazon.co.uk. Haven receives a donation of 5% of everything you buy after following this link (excluding shipping and VAT)

Search the net with Everyclick. Haven receives a fraction of a penny for each search.


Spreading the word about Haven's work among prisoners and prison staff


Donations are always very welcome, regardless of the amount, and we'd like to thank you now for your support - we couldn't do the work without you!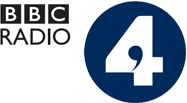 Thank you to those who donated for our Radio 4 Appeal; we managed to raise over £16,000. Listen to our appeal for support:
"My support for Haven books stems from my own prison experience. When I went to prison for life in 1984 I had no hope or any sense at all that I would or could ever again live any kind of a contributing life. If anything I was relieved that my destructive life was effectively over. Life outside had been painful for me, but more importantly painful for other people because of me. I entered prison an inarticulate, ill-educated brute - but luckily I was literate. Books provided a gateway into education and through education I learned a better way to live.

"Despite the best efforts of various prison libraries however, getting hold of the right books was always a struggle. Sometimes it took months to locate a particular textbook. It was three years before I owned my own dictionary. Significantly I think, the most popular requests to Haven even today are for dictionaries.

"Over the years I counted books among my best friends in prison. They gave me hope, for sure - but more than anything they were the practical means to achieving a life worth living. When the chance came for me to write for the Guardian newspaper from my prison cell fifteen years into my sentence I realised that unwittingly I had been preparing for the opportunity with books. Books inspired me to become a writer and for the first time in my life enabled me to become a contributor to my society.

"I have never considered myself to be a spokesman for prisoners, but I met hardly anyone during my twenty years inside who did not have the desire to change and a yearning to live a crime free life. Without books few of us would ever make it. For that reason I applaud the ideals of Haven books. Every book this tiny organisation sends into a prison represents a potential key to a better life for the individual recipient - and to a safer community for everyone."
Erwin James is a Guardian columnist and author of two books: A Life Inside and The Home Stretch. He is a trustee of the Prison Reform Trust and a patron of the charity CREATE, which promotes the arts and creative activities among marginalized groups. He is a Fellow of the Royal Society for the Encouragement of the Arts (FRSA) and an Honorary Master of the Open University (MUniv.)